I love how this desk set turned out! I actually bought everything in this set separately. I got the little chair and cork boards from Goodwill, and the desk was a Craigslist find. As soon as I saw how well they fit together size wise, my gears started turning. Because the chair had total cute factor built right into the carvings, I decided that it would be for a girl. I was also thinking that a little princess would have more desire for a desk set than a little boy. I immediately knew that I wanted to do a chalkboard top for the desk. I mean, how awesome to have a place to doodle use for scrap paper when working diligently on homework! I wanted to do this for a desk in my son's room, but it would be a waste - he prefers to do his homework at the kitchen table to be around his mommy. Shh, he'd never admit to that!
Desk and chair BEFORE
So, after a quick cleaning, I primed the desk and chair. As usual, I rolled on the primer for the desk, but I bought KILZ spray primer for the chair. OMG I'm hooked. I see lots of other bloggers talk about how superior KILZ is, and they were right! It covers so well that I wish I had used it for the desk, too! Live and learn - story of my life!
My Hubba Hubba removing the original upholstery
Another first for me was using Krylon spray paint. Again, the other bloggers were right! The only reason I never used it before is they don't carry it at Lowe's. That's my go to place for supplies because I get a military discount, and it is also drastically closer to my house than Home Depot. Yes Walmart carries it - but, but, but....my discount! The nozzle on Krylon is amazing! It was a little annoying with the chair since I had all those strange angles to cover....or maybe it was just because it was my first time using it. After spraying the chair with Krylon's Watermelon, I wanted to glaze it to tone down that loud pink color. I chose black glaze because it plays off of the black chalkboard desktop. My black glaze is Valspar's Tintable Glaze. I have a little can of it, and it appears that it is going to last me forever! I prefer not to have to mix my own glaze every time, especially since black is the color that I will likely be using the most of. For custom colors check out where I mixed
blue glaze!
Last I stapled on a little fabric, and the chair was finished!
The desk was a learning and redoing process, like almost every other project I do. Originally, I was only going to paint the handles pink to match the chair, but then I decided that the desk needed a little more pink to look right. Each drawer has a little lip around it, so I decided I would paint those pink. Instead of bothering with taping, I just sprayed the sides of the drawers and those little lips pink. I figured I could just go back over the drawer faces with white.
I allowed the pink to dry for 24 hours before taping over it to paint the faces white. I shot the drawers with a quick coat of primer since the pink was so dark. Then I painted the desk and drawer faces using Krylon's Ivory. I did not bother taping the desktop because I knew the black chalkboard paint would cover easily over the white. Yay, for shortcuts! I removed the tape from the drawers and OMG...not only did it look amazing, it removed the pink paint in several spots! Enter Google to tell me that I should have bought tape for Advanced Delicate Surfaces if taping anything that has been painted within the last 30 days. Facepalm.
First taped to spray white...then I had to redo it! :(
Lowe's + tape + newspaper = perfectly touched up pink. It worked out well because there was a little spray over of ivory onto the sides of the drawers. I hate prep, but I'm learning more and more how necessary it is...maybe I'll give in one day!
I DID, however, tape off the desk when spraying the top with chalkboard paint! I used "Tape and Drape" that I had leftover from a previous project. First I taped off the areas I wanted with the delicate surface tape, then I just taped right onto that tape with the tape and drape. It's awesome! Just tape, and pull down the plastic part that's attached to cover the majority of the desk. It didn't cover it completely, but the plastic fell low enough that there was no spray over. WHEW! The can said use 2 coats. I put probably way more than necessary. It looked uneven to me, and like it needed sanding. So, I kept re-coating! Well, when I finally left it alone long enough to dry completely it looked perfect. The 2 coats would have probably been sufficient.
As usual, I lined the drawers with wrapping paper. I found this paper at Target. I swear it's perfect! I cut the paper to fit, leaving a little extra for wiggle room. I prefer to use spray adhesive over Modge Podge. I think it's faster. Just be sure to put something under where you are spraying, instead of regretting it when you realize your carpet is sticky in one spot...
After bringing the desk inside and putting everything together...I start thinking that the drawer handles would look better black. Ugh. Can I even paint over painted handles? Well, I totally did. Re-prime and repaint - black. So, what do you think? Do the pink or black handles look better? I could always repaint the repainted handles.... ;) I'm starting to think that a really dark grey would look the best... Ut oh! I need to sell this before I spend every evening for the rest of my life repainting the hardware!
Then I topped the set off with a pair of cork boards. I simply covered them in the same fabric as the chair and framed them out with thumb tacks I painted black...shhh.
So what do you think???
Featured on: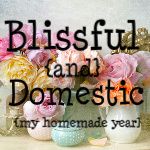 Partying at: