Man is it Tuesday already? Well, crapola! I am the self proclaimed Queen of
EVERYTHING
Procrastination.
I started by removing the hardware and having Hubba Hubba lighty sand the cabinet to rough it up. He bought me an orbital sander and a jigsaw...ut oh! I can't wait to use the jigsaw... Anyway, before priming be sure that your man wiped off the sanding dust. I was about to spray paint it when I run my hand over the cabinet only to come up all dirty! I primed using 2 coats of KILZ oil based and followed up with 2 coats of Krylon Almond colored paint. I sort of wish I would have gone with a lighter paint color. Ah well. Next I primed the handles and little card holder hardware. I like using a self-etching primer that I discovered for hardware. It eliminates the need for sanding - even though the directions on the can still say to sand. Psh. After the recommended drying time, I shot the hardware with oil rubbed bronze. Nom nom.
While that was drying, I applied a very subtle peacock feather patterned wallpaper to the drawer faces. I used Modge Podge as the glue base and ploped heavy books onto the top to keep the paper good and down until it dried. Then I used my Xacto knife to trim the excess paper off the sides and covered the paper itself with 2 coats of gloss Modge Podge.
I think it's a very classic piece with a very understated bit of pizazz! Perfect for the lady who might be afraid of lots of color or pattern!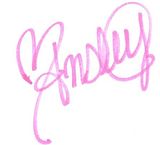 Partying at: