Hello gorgeous! No, not the coffee table - YOU! /wink Anyhoo, the story of this coffee table makes me sad and happy all at once. See, a lady that saw this table on my blog contacted me saying that she wanted a coffee table just like it - except round. Octagon is close enough right? Well she agreed, and we agreed on a price beforehand. Enter exhibit A. the "before".
So, I primed, painted, glazed, and etched this coffee table to look like that little side table. She likes it! Woo! Then, there's a miscommunication and the pickup times get confused. No big deal. She says she'll come another day the following week, and she'll let me know when. Then...nothing. </3
I'm not only irritated with that for the obvious reasons, but I was seriously considering keeping this table for myself! In that case, I would have gone a different direction completely. Instead of that etched pattern, think a pretty etched monogrammed "B" front and center! I hadn't decided on a color for my personal choice, but it likely would have been a darker blue. In the mean time, she serving as a great surrogate coffee table while she waits on Craigslist....or I could completely redo her for myself. Ugh.
I hate the idea redoing completed projects! What do y'all think? Do you redo a piece completely different if you decide it's not right?
This amazing table and lots more available in my "shop".
P.S. Check the new watermark! A peek of things to come...
P.P.S.S. You're also getting a sneak peak of the changes in our living room!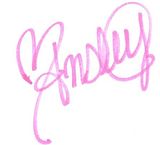 Life of the party at:
Elizabeth & Co.
Kammy's Korner
Sumo's Sweet Stuff
Funky Polkadot Giraffe
Reasons to Skip the Housework
Sweet Little Gals
Tip Junkie
Vintage Wanna Be
Under the Table and Dreaming
Nifty Thrifty Things
Frugalicious Friday