I like my desserts like I like my men - fast and delicious! ;) These brownies are just that! I'd venture to bet that these will be the best tasting and easiest brownies you ever make! Every time I bring these brownies to any event they are gobbled up, and everyone is begging me for the recipe...or just to make them again because they assume they're super difficult to make. I confess, it couldn't be simpler! Here's what you'll need:
Yes, that's just a box of brownies, it's necessary ingredients, and 3 caramel filled chocolate bars! (I always use the "family size" and make them "fudglike") Sinfully simple! I used a dark chocolate mix this time, but I have made these with milk chocolate and normal brownies. Awesome each time! Follow the directions on the the back of your brownie box, and mix accordingly.
Then talk half of the brownie mix and spread it on the bottom of your 13x9 inch pan. Then lay your candy bars evenly spaced on top. Pour the remainder of the brownie mix over the bars. I always make sure to reserve a smidge over half for the top because I want to ensure those candy bars are covered completely!
Then just bake according to the package directions. Just in case you forgot the vision of sinful deliciousness....
Ridiculously simple, deceptively delicious!!!
This is also really good with the Symphony bars that have toffee bits in them! However, I think the caramel filled are by far everyone's favorite!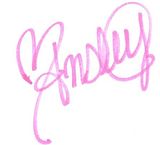 Life of the party at:
Elizabeth & Co.
Naptime Delights
Frugalicious Friday