I apologize in advance for the terribad photos. The desk was majorly heavy, so we didn't bother to move it inside for pictures. I hope you can appreciate his beauty and ignore the background!
I found this beauty at Goodwill. At $40 it was about four times more than what I normally spend on a piece of used furniture, but I had to have that gorgeously detailed front, those heavy solid brass handles, and the dovetail joints (on the front and back of the drawers!)... I immediately had a vision of him in black with all those fantastic details lightly distressed and gleaming brass drawer pulls.
Holy moly look at the color difference of the hardware! Amazing what a wire brush will do!




There was just one word that came to mind for the finished product: sexy. And this desk was a whole lot of that!!!
Look at all that gorgeous detail!!
He finally sold and while I'm happy to have all of that space back in my garage...I really miss him!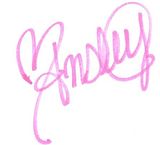 Life of the party at:
Blissful and Domestic
DIY Dreamer