I redid this jewelry box for a friend who, oddly enough, I met on Craigslist. No, I didn't post an ad offering to pay for friendship! :P She actually bought my Eiffel Tower table. Isn't it funny how you meet people? Anyway her home's theme is Paris, so I did up her jewelry box to match!
Take a look at the before!
I painted her white and tried out a new transfer method that was much easier than the one I used for the Eiffel Tower table. I like the faded look it gives - makes it looked authentic and aged! I got both of my French graphics from the Graphics Fairy. I also "etched" those fleur de lis on the glass using glass frosting spray and a contact paper stencil.
What do you think? I think she loves it! :)
I've had several people telling me that I should start signing my pieces...so I signed the back of her box. Is that silly? At any rate, it's a fun thought!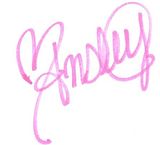 Life of the party at:
Elizabeth & Co.
Serenity Now
Graphics Fairy
Craft-O-Maniac
My Romantic Home