I'm loving our new desks in the office, but they are so bare! I'm in desperate need of accessories and lamps just make sense, especially since there is no real overhead light! Ah, but which lamps to choose???
I got a pretty good deal on all 3 lamps. The brown and silver ones were on crazy clearance at Lowe's. The blue one I found at Goodwill. The shades I picked up at Lowe's, and I knew that I wanted them for whichever lamp we chose.
So here's each lamp set up on our desks, keep in mind I was more worried about the shape than anything else... Don't judge the random accessories that don't belong and Hubba's computer pulled out....
Which is your favorite choice?
I knew whichever lamp won...I wanted it yellow! The office needed that pop of color! And the winner is....
SILVER....ahem....yellow?
Hubba Hubba's side.
I primed, then spray painted the silver lamps a pretty yellow gold by Valspar (don't you hate how they don't put their color names on the actual can?). They came out really well. I love the shape, and I elevated them slightly on some books so they had a little more height next to the computer monitors.
Don't buy an expensive lamp! Paint them on the cheap and make it your own!
My side! It's closer to the kitchen - where I belong! ;)
All lit up at night!






Loving the pop of color they give! And, of course, they are perfect for the extra lighting!
Yet another thing marked off the ULTIMATE DIY Deployment List!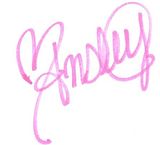 Linking to: