I think my newest favorite idea is using items for things other than their intended purpose! No, there will be no cucumbers in this post. hehe ;) As the title alludes, I used this crazy cute dresser as an entry table! I snagged this, at the time not so cute, dresser at Goodwill. Funny thing, I actually peered into the back through the tiny glass window....saw it, and stood there and waited until the guy wheeled it out! Can you believe he wouldn't just go ahead and get it for me! I lurked in the same spot for a long time! The other customers probably thought I was a weirdo, but I'm a Vivaciously Vintage Vulture! ha! Here's what I was admiring from a far...
How lucky that the missing handle was inside one of the drawers!!!
I originally thought it had 6 drawers, but as it turns out they are just 3 big ones! Less work for me, I say! :) They have awesome dovetail joints on the front and back of each drawer! Speaking of drawers, check them out. This dresser is perfect for me - a little wild on the inside! It's like we're twins except, regardless of what kiddo thinks, I'm not vintage! I'm going to claim vivacious at this point!
The top is painted in Krylon's Bahama Sea. The same color as my table and computer chairs. I wanted this piece to be the one that tied all my office furniture together. The white is just a plain jane white, called "Ultra White", by Olympic. It's the same color I use on my trim and doors. *gasp* can you believe I didn't use spray paint on the bottom? It's sort of a long story. Anyhow, I normally prefer a softer white, but our computer desks are very white. I wanted to keep the same color of white furniture throughout the office.
And here she is with all her jewelry on! I love that I finally have a place to display Hubba Hubba's Navy plaques. I was might have been guilty of hiding them in a drawer because I didn't have a place I liked for them.
Keeping with the theme of not using things for their intended purpose...check out that awesome peacock key holder! It's actually a candle holder, but I could never find any candles with a color that matched the way I liked. So this beauty just sat in my kitchen window as an after thought for a very long time. Now I'm in love all over again!
Now, I can't decide if I need something hanging on the wall above her. The largest frame in the group used to hang on the wall there. Maybe something not busy, like a mirror or chalkboard would work...?
And just like that, I have the first thing marked off of my
ULTIMATE DIY Deployment List!
Featured on: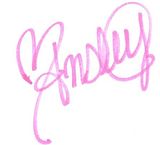 Life of the {Linky} Party at:
Serenity Now
Craft-O-Maniac
Kammy's Korner
The Shabby Nest
It's Overflowing