So here I am eating a salad and writing this blog post, when I should be upstairs painting trim instead of letting my brush dry out. But hey, I can't eat a salad and paint trim at the same time!!! Anyhow, I thought it was time to get this post underway because some of my neighbors are already putting up their Halloween decorations outside! I normally never do that before the first (the inside of my house is another story!), but I've had my fall stuff outside for about a week!
This whole setup cost me just over $30! The larger pumpkins were roughly $3 each, same for the mums, and I got the smaller pumpkins in bags for $5 each (bag). The scarecrow I had already, but they are only like $10. The garland were $3 each.
I removed the far right bush (it was a little scraggly anyway) to make a place to nestle my little purple bench. Well I had kiddo and his friends do it - it's amazing what little boys will do for a dollar!!!
I set Mr. Scarecrow up on the bench. To make him stay, I just threaded some yarn through his overalls (that way it doesn't show or slide down) and tied it behind the bench.
I stacked a vignette of pumpkins next to him. I used a small flower pot to give them more height and layers, and because it's that terracotta color it blends very well!
Speaking of pumpkins, they are the star of this show! I placed them along my steps, and put 2 of the larger ones into urns. I was able to make them stand up with more smaller flower pots. Otherwise, they would have been half hidden in the urn! To cover up the gap between the pumpkin and the urn, I just used some fall garland.
And we can't forget that fall wreath that I made a couple weeks ago!
I love how colorful the yard is, now. It makes me smile every time I see it driving home!
P.S. My croutons are soggy; apparently I can't eat a salad and blog either!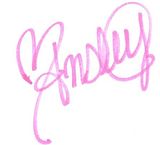 Life of the {Linky} Party at:
Thrifty Decor Chick