I think I'll refer to this as the "I miss my husband" gallery wall. This is one of the many things on my
DIY deployment list
, but I decided to go ahead and finish this one because I realized that I always have to go to Facebook to look at pictures. Can you believe I literally had no family photos hanging up in our house? Zero, ziltch, nada. NONE! What kind of woman am I? lol (in hindsight there are a few in the
guest room
)
Look at my sweet doggies!
I always knew I wanted a gallery wall in the stairway, and I talked a little about it
here
. Yes, that post is from a VERY long time ago! Procrastination 1 - Ansley 0. However, I did do my best collecting picture frames from Goodwill. I paid less than $2 each (probably less than $1 for most of them)! I determined the layout that I wanted on the floor.
Then I hung them on the wall. There was no special method that I used to hang them on the wall. Just followed the layout and, because the frames were touching, this wasn't too difficult.
I even painted them. Oil rubbed bronze.
They were hanging in the hallway for a while without any pictures in them. I didn't like it. First, every time I'd go up or down the stairs they scared me! Haha, I'm pretty much afraid of everything. I wasn't used to anything hanging in the hall, so I'd see the frames out of the corner of my eye and think it was something lurking! I finally got used to them and they didn't startle me anymore. Yet, I still didn't like them. It was the color.
So, I took them down with the idea that I'd paint them all white. In the mean time I placed them neatly in a pile on the floor in our bedroom. They sat there, for like 8 months. Procrastination 2 - Ansley 0. Just like this:
I know it's terrible!!!
Finally, I picked up that pile, brought them downstairs and wiped them down with a wet rag. They were covered in dust and doggie hair. Then I placed them on my makeshift worktable (which is really a dresser that I have yet to redo topped with plywood from my
snowman yard art
), primed them, and painted them white. I did the same thing with the picture mats.
Then it was time for the fun part! I had to decide what to put in these babies! This should be the easy part, but since my husband has been deployed like for our entire relationship I don't have a lot of photos of him or us together. So, I decided to blend some of our photos with filler. Just sweet little random pictures that I like, plus photos of other family members.
I got that cute seahorse at Goodwill and painted him white. The little note is one my husband sent me with some flowers. It says: "I send a kiss inside the petals of every rose. You are the moon of my life. Each moment not spent with you seems like a wasted lifetime!" Totally frame-worthy!
I decided I didn't like the frames actually touching one another. So, I had to rework the layout a little bit. It wasn't that difficult. I hung the large frame that was in the center of the layout; then I just hung each frame in their respective location...but over about 2 inches.
I literally hung over the banister at the top of the stairs to get this shot...so I hope you enjoy it! lol
I love the view looking up the stairs. My staircase isn't so lonely anymore, and the white frames look fantastic with the peek of my
laundry room doors
!
Here's the view looking down the stairs.
I think the frames look excellent together. Even though they were thrifted and all completely different sizes and styles they work because they are united by color!
Here's a little view of behind the scenes. I'm photographing for my blog and kiddo and 1 friend are on a computer, and these 2 friends are like 6 inches away from the big screen playing Xbox. haha! Can't. get. close....enough!
I'm happy with it, and it's one more thing off of my
DIY deployment list
. Yes, I know there's a lot more projects to tackle on there before he gets home! Wish me luck!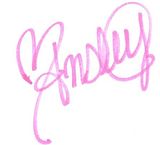 Linking to: