I love this wreath! This is the first wreath I've ever made...not bad if I do say so myself! I was inspired by this post by Craft-O-Maniac. I went with orange because I wanted it to go with all my impending pumpkin madness! Am I the only one dieing for them to show up in the stores??? I haven't seen ANY yet!
This isn't going to be much of a tutorial since it's fairly simple. I didn't take pictures along the way because I was so excited to get it done! I started out with a 'summer' wreath that I got at Goodwill for 99cents! I just ripped off all the sunflowers, being careful not to damage the wreath too much. I picked up my fabric at JoAnn's, it was on sale and I only got 1/8th of a yard...so it cost me like 70 cents! I also had to pick up all the ribbon because I didn't have any in the colors I wanted. I picked up the crow at the Dollar Tree for $1. All in all, I think I spent about $20 on this wreath (a spool of ribbon is pricy!). So worth it, and I have a little ribbon left for other projects!
Be sure to cut a strip or two (depending how many flowers of that pattern you want) off the length of your main fabric for the accent flower(s). I used one strip for 1 flower. Then simply wrap the large fabric strip around one side of your wreath and hot glue it into place at each end.
Oh the "flowers". I tried looking up tutorials on how to make rosettes. They worked, but it involved stitching and they always seemed to be pretty tiny. So I did it my own way, which had no rhyme or reason to the madness. I just played until I got a look I liked. For the large flowers (I guess they look more like bows on a present, really) I just kept making loops with the ribbon, putting a dab or 2 of hot glue for each loop. I just kept adding to it until it looked right. Don't think you have to use a single piece of ribbon. Glue on a whole new piece if you find the need to! For the smaller flowers, make a small loop by gluing the fabric together, then twist the fabric strip and wrap it around and glue underneath. Sorry for the lame descriptions! But really, it's a free for all so have fun and get a look that YOU like!
I actually used an old pillow case for the fabric in the "fall" banner. I made a 3 inch triangle for each piece and frayed the edges a bit with my fingernails. I had some sticker letters on hand, but they ended up being way too huge. So, I painted them on with a paint marker. It might not look as crisp as stickers, but they won't fall (haha pun) off and they were made with love! Glue your triangles directly to the piece of ribbon that will be holding them on; center it, and glue the ends behind your wreath! All that's left is to glue on all of your fab flowers and crow!
I sprayed my final product with Scotch Guard since it's going to be outside and our weather in Seattle is just poo! Seemed like a good idea!
What do you think? I think I'm addicted to making wreaths now! :)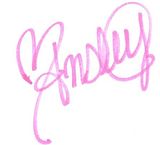 Life of the party at:
Katherine's Corner
It's Overflowing
Thrifty Decor Chick